Individual Players Registering with a Team
---
Individual Player Registration
Players Registering with a Team (YOU NEED A CODE/LINK)
To register as a player and add yourself to your team you require the invite link or team code from your Team Contact before you can register yourself.
DO NOT sign up as a participant. ONLY REGISTER TO A TEAM!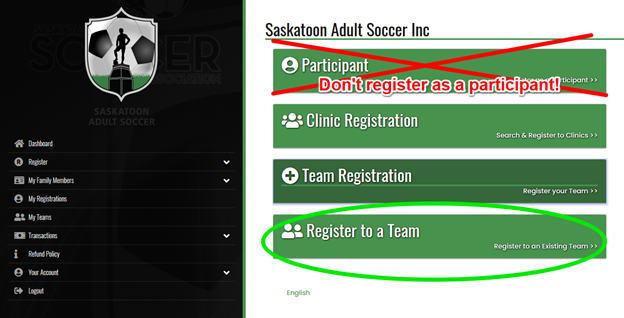 Due to the government's mandates, SAS implemented a Vaccination Policy.
Therefore, when registering to a team you must include your Proof of Vaccination in the Birth Certificate location. Once verified, it will be deleted.
Guides/Steps to help you register as a player:
Please remember what email account you use to create your profile. If you forget your password, click on Forgot My Password.